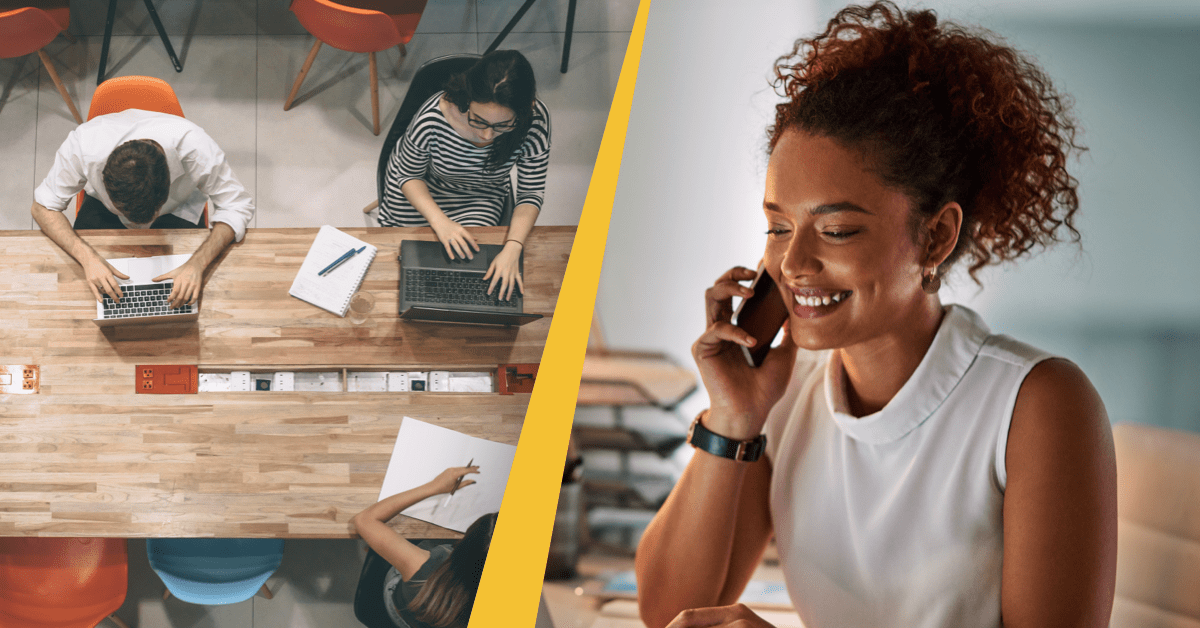 Desk booking vs. private office, what's best for your company?
---
Our latest blog, "Desk booking vs. private office, what's best for your company?"  looks at the rise of the day desk booking app and its benefits versus the traditional private office.  Is flexibility more valuable than the permanence and security of your own space?
The desk booking explosion
Over the past couple of years desk booking apps, which allow workers to book a desk in a coworking or flexible workspace for just one day, have exploded.  Post pandemic it has become the low commitment way for everyone from sole traders to large corporates to move away from home working, at least some of the time.  If you type "desk booking app" into a search engine, you will be bombarded with options.  It's a hugely competitive market space.
The pros and cons for desk booking
With apps like Hubble and Othership, its simple to book a desk in a huge breadth of locations no more than a few hours in advance.  They offer users not just a convenient location, or the option of a short commute, but also the chance to escape working from home and be part of a community.  It's also a low financial commitment and ultimately flexible.
The potential negatives to consider are the downsides of not being in the office with the rest of the team and a lack of a sense of belonging and engagement with the company.  Whilst flexibility in location attracts talent, this rootless way of working may affect your talent retention.
The private office story
Private offices are the old guard in terms of the workspace industry, traditionally with long leases and minimal amenities.  In recent years, flexible workspace has taken off in the UK, with around 6,000 locations (according to Instant Group) and offers clients the potential to commit no more than a month in advance to an office.  They can also upsize and downsize as needed.
The pros and cons of a private office
A permanent office offers a private and secure base for your team and a sense of permanence. It also creates a central hub for all team members to meet and work collaboratively, somewhere for everyone to arrange to meet without needing to book a desk in advance.  Plus, If you need to consider accessibility for team members, it might be easier to address those needs in a permanent space.
The downsides might be longer commutes, a larger financial commitment (12 months plus commitment secures better desk rates) and attracting talent if you need people to be in the office.
Is there a middle way?
The workspace market offerings are now so varied that there could well be an option to combine desk booking apps and a permanent office in a way that makes economic sense for your business and both attracts and retains talent. Many companies have downsized their main office but have increased meeting room bookings and given their team desk booking accounts.  It largely depends on the geographic spread of your team and how much face time you need together to grow your business. The choice is yours.
If you are interested in temporary desk booking, or your own more permanent office space in London, get in touch with our Sales team, who can walk you through all of our LentaSpace flexible offerings.