Special Offer - Name Your Price!
Enjoy introductory offers on a new office in our Strand and St. Katharine Docks buildings. Tell us what's an affordable monthly cost for your company and we'll come up with an attractive offer to help you move to LentaSpace. Apply today. T&Cs apply.
Serviced Office Space -Lambeth - London
Sitting in the heart of SE1, The Chandlery offers classic flexible workspace, with quiet private offices from one to 32 desks; two meeting rooms (including a boardroom seating 12) and virtual office services.
Waterloo and Lambeth North Stations are just a few minutes' walk away from The Chandlery, which also sits on a number of major bus routes, making it an ideal office space to do business in London. Clients at The Chandlery have free use of a nearby gym, located just two minutes' walk from the building.
The Chandlery is located in a former school and sits within an impressive gated complex on the historic site of Melina Place. Historical records show that this characterful building owes its name to the many previous occupiers of this site, who were ship's chandlers and suppliers of services to the watermen of London. Converted into serviced office space in 1990, the four-storey Victorian building has a lot of character with decorative brickwork and a beautiful open courtyard. The building also offers wheelchair access.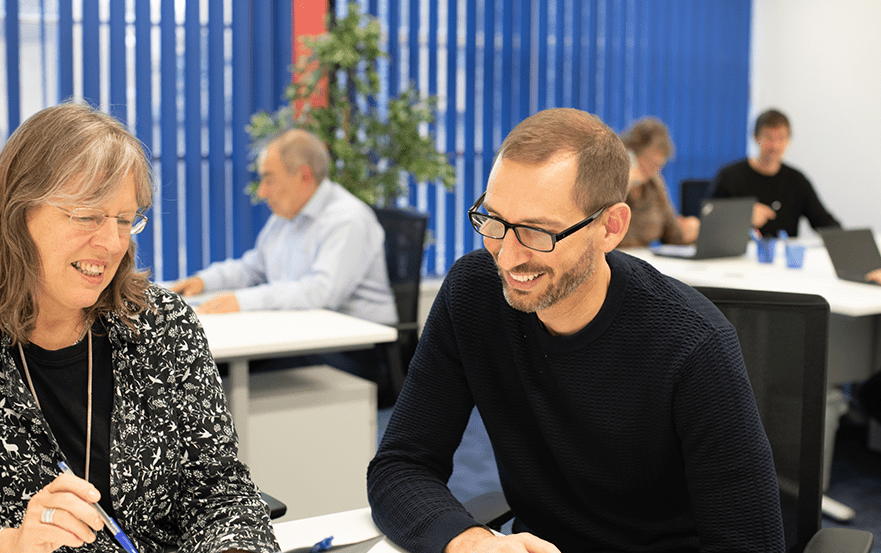 "For over a year and a half that I have been served by LentaSpace, the quality of service is outstanding. Elaine and Kasia's warm greetings accompanied by their brilliant smiles really sets my day off in a positive way.
The facilities provided such as the breakout room are always kept in tidy order, there are always magazines fully stocked to read and plenty of seats to enjoy a quiet lunch away from my desk. Meeting rooms are always fully equipped, clean and cater to all sizes of meeting required. There is always availability on meetings needed at short notice thanks to their kind and helpful nature.
Elaine and Kasia are a great representation of the broader service offered by LentaSpace"
Lina Meza, Property Manager, Inspired Property Management
What's it like to work at The Chandlery?
Working at The Chandlery allows you to spend lunch breaks walking through the nearby Lower Marsh which boasts a variety of street food options. In warmer weather, the beautiful Imperial War Museum grounds - with its recreations of WWI trenches and the Blitz -make the perfect spot for an outdoor lunch.
Within the building there are also spacious breakout spaces to relax in and showers and bike storage for those who like to exercise at lunchtime.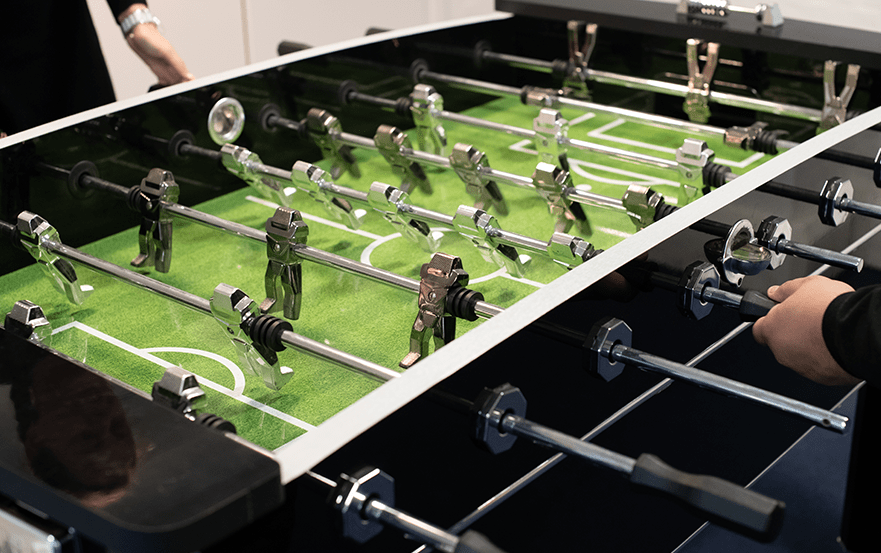 Every client has individual needs and we'll be delighted to work with you to tailor a space to meet the changing needs of your team as you grow. Because we own our buildings, we can reconfigure and redesign them to fit your company.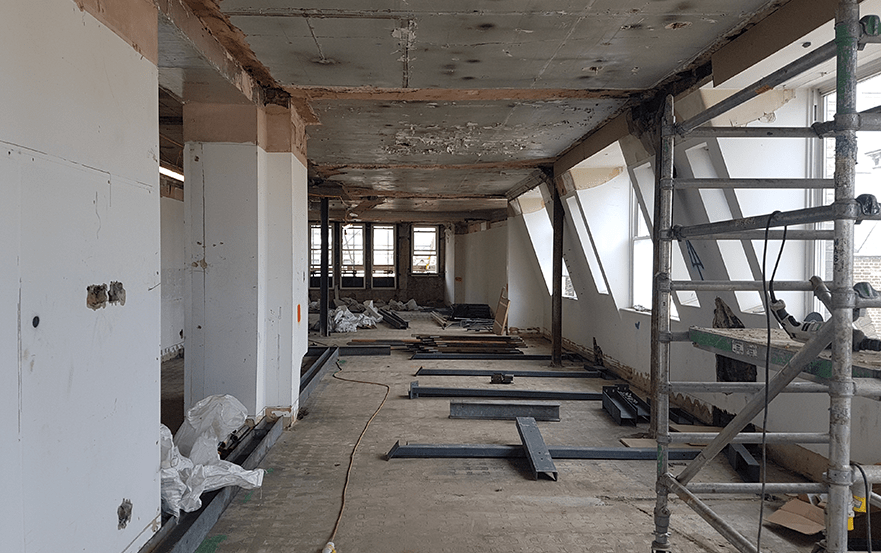 "As a fast expanding consultancy we were searching for a new central London location to accommodate the diverse postcodes of our team and provide all-important flexibility for future growth.
The unique space available at The Chandlery was a clear winner, distinct from the uninspiring box-like locations we had visited offering high ceilings, natural light and, most importantly, that space to grow.
Creating our new office, we needed to reconfigure the space to accommodate new meeting rooms and Elaine, Vince and the LentaSpace team were very helpful in connecting us with their contractors so we could discuss our specific requirements. By liaising closely with us, LentaSpace were able to build the meeting spaces we needed in a short time frame, painted and glazed for move in day!
The team has been very welcoming and continue to support our daily requests. We've settled well and know we made a smart decision in relocating to The Chandlery, Waterloo.
Our team at The Chandlery are really proud of their building and the professional workspace that it provides. They pride themselves on being part of your team and making sure your working day runs smoothly. They will manage everything from greeting your visitors to ensuring that communal spaces are clean and welcoming at all times. Our team are loyal to LentaSpace and loyal to you.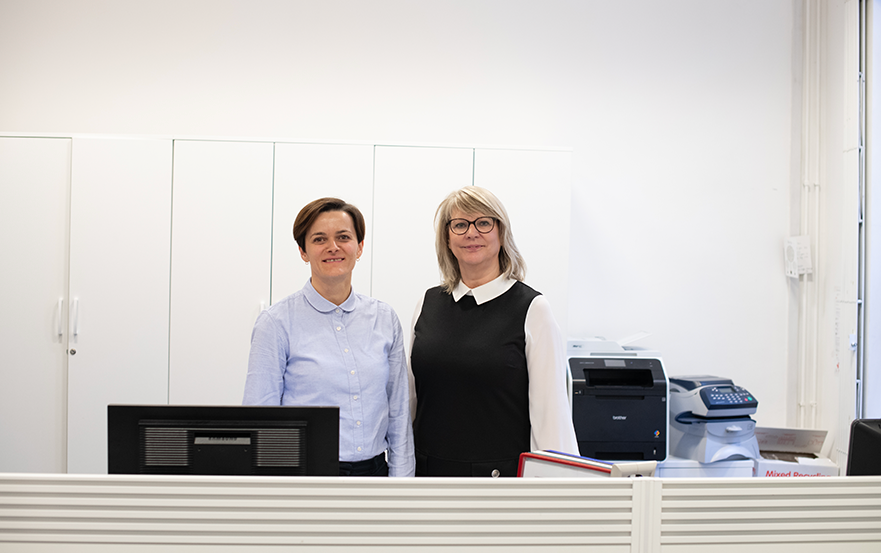 "At the Chandlery, the team try to be the background support that helps businesses in LentaSpace's care grow and evolve."
The Chandlery offers two quiet, modern and inviting meeting rooms, seating from four to 12 people, equipped with superfast WIFI, refreshments, projectors, screens and whiteboards.
Lambeth Room – Seats 4
Westminster Room – Seats 12
Meeting rooms can be booked by the hour, half day or full day by external customers but LentaSpace clients enjoy discounted rates.
Meeting & Training Rooms to Hire
Personalised answering service
Flexible Monthly/Annual Licence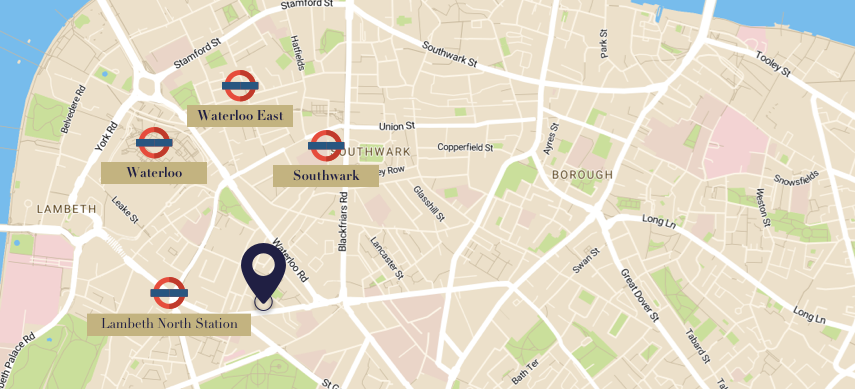 The Chandlery, 50 Westminster Bridge Road, Waterloo, SE1 7QY
Lambeth North, Waterloo, Borough, Elephant & Castle
Waterloo, Waterloo East, Elephant and Castle, London Bridge
6 minutes walk to the Lower Marsh
7 minutes walk to the Imperial War Museum