Serviced Office Space Waterloo
Waterloo House is a five storey modern red brick office building which benefits from excellent natural light on three sides. Situated on the east side of Waterloo Road at its junction with Webber Row, it is just five minutes' walk from Waterloo Station, Southwark station and Lambeth North Tube Station.
Waterloo House is also served by several major bus routes, making it extremely well connected for access into all areas of London. The building has wheelchair access and a light and airy reception area, which is manned by our friendly and welcoming staff. With bike racks and a fully stocked Gym, Waterloo House is the perfect place for your active lifestyle.
With private offices and floors available, we can offer office space according to your needs. We will always be happy to give you additional office space as your business grows or if necessary, move you into one of our smaller offices where available.
We have been at Waterloo House for over one year.The building offers 24hour access which works perfect for our business. The staff are all really, friendly. Sonia is amazing, she is always happy to help. We have just renewed our contract!
Baris SOYLU, London Bureau Chief, IHA News Agency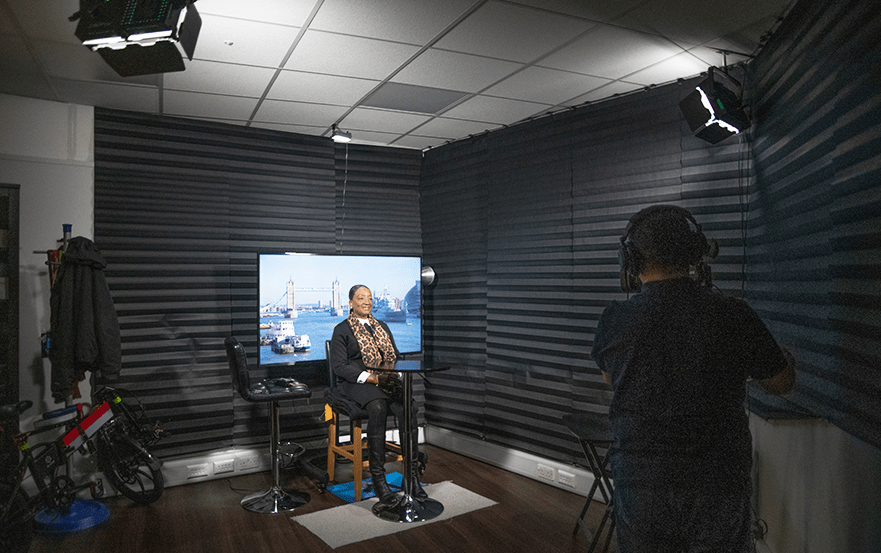 What's it like to work at Waterloo House?
Being in the heart of Waterloo, there are tons of great lunch options including the famous street food options on Lower Marsh. You can also see the latest plays at the Old Vic Theatre, just three minutes walk away, as is The Stage Door, the famous pub built in 1665.
There is also a gym and breakout areas within the building, providing great areas to relax away from your desk.
Professional Reception Team
Every client has individual needs and we'll be delighted to work with you to tailor a space to meet the changing needs of your team as you grow. Because we own our buildings, we can reconfigure and redesign them to fit your company.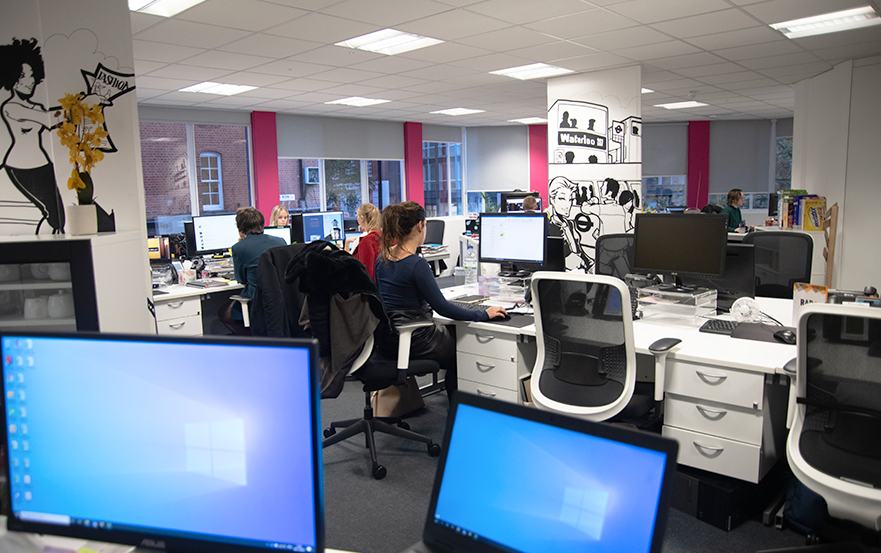 Being minutes walk away from both The Chandlery and The Foundry, clients of Waterloo House have access to five meeting rooms, seating 4 - 16 people. We offer quiet, modern and inviting meeting rooms, equipped with superfast WIFI, refreshments, projectors, screens and whiteboards.
Westminster Room – Seats 12
Meeting rooms are bookable by external customers but LentaSpace clients enjoy discounted rates.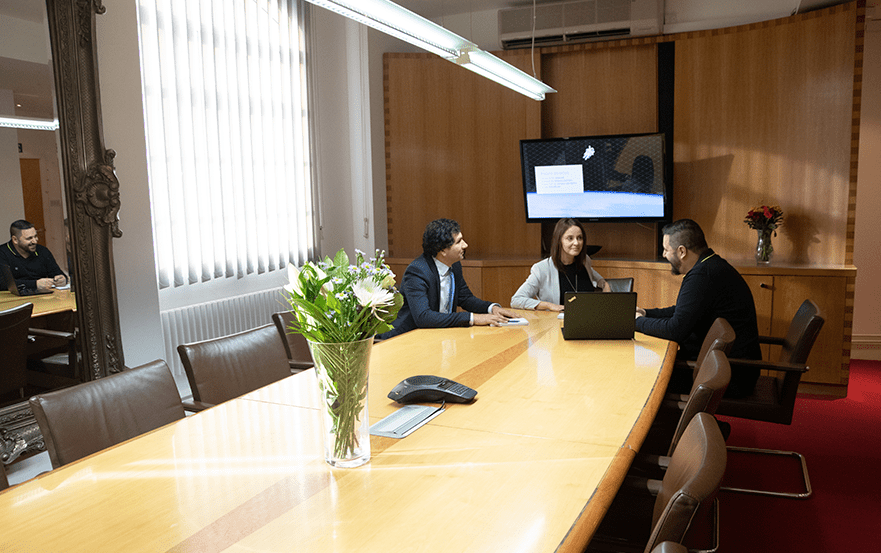 Our team at Waterloo House are really proud of their building and the professional workspace that it provides. They pride themselves on being part of your team and making sure your working day runs smoothly. We will manage everything from greeting your visitors to ensuring that communal spaces are clean and welcoming at all times.
Looking after and managing an office can be tricky. By taking the weight off our clients' shoulders, they can spend extra time nurturing their business and watching their company grow. They can concentrate on what's really important. Nobody wants to deal with broken lightbulbs and climb up ladders when they have a business to run. We're here to do it for them.