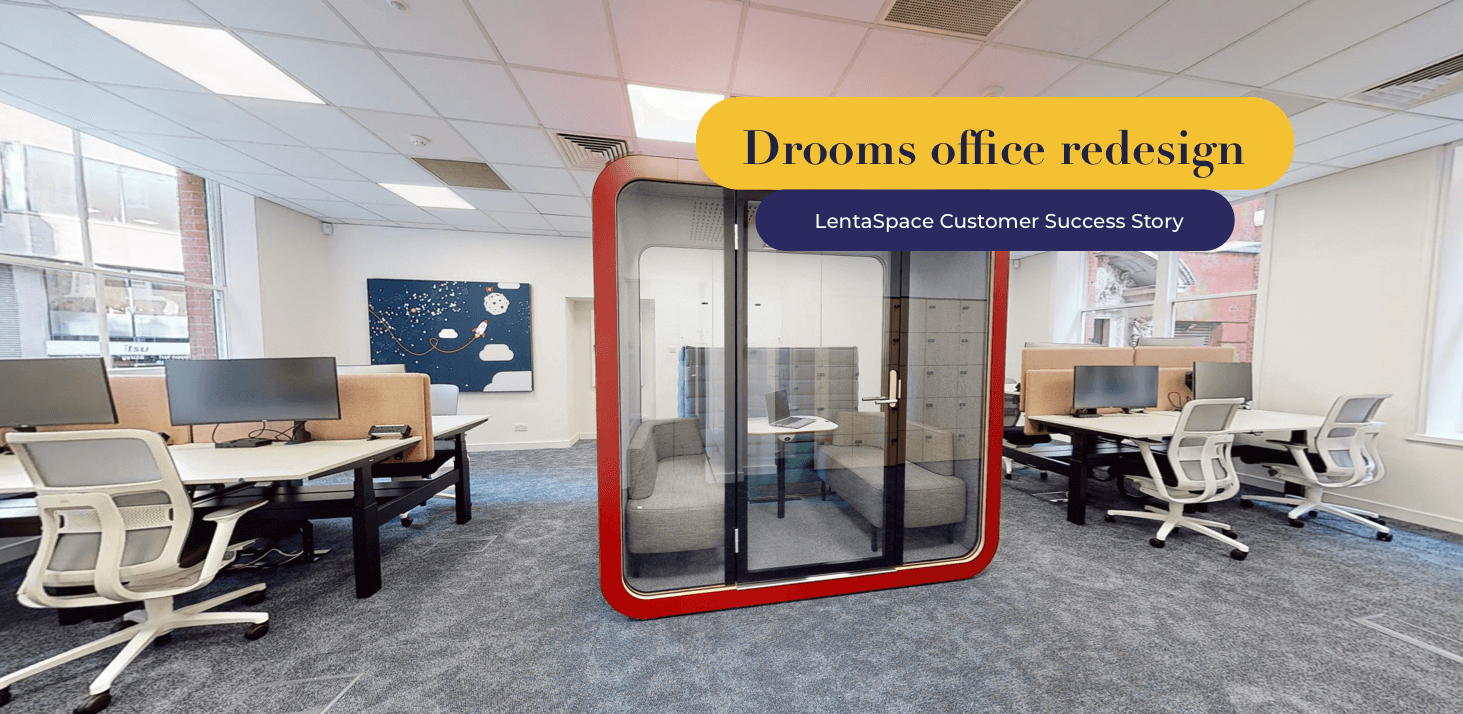 LentaSpace Customer Success Story: Drooms office redesign
---
The client
Drooms have been a client at LentaSpace Token House at Bank for over seven years.  Over that time they have taken advantage of the flexible workspace benefit of flexing their office size easily as their real estate data management business has grown. As the company matured they decided that whilst they wanted to remain at Token House, they also needed an office space more custom designed around their specific needs.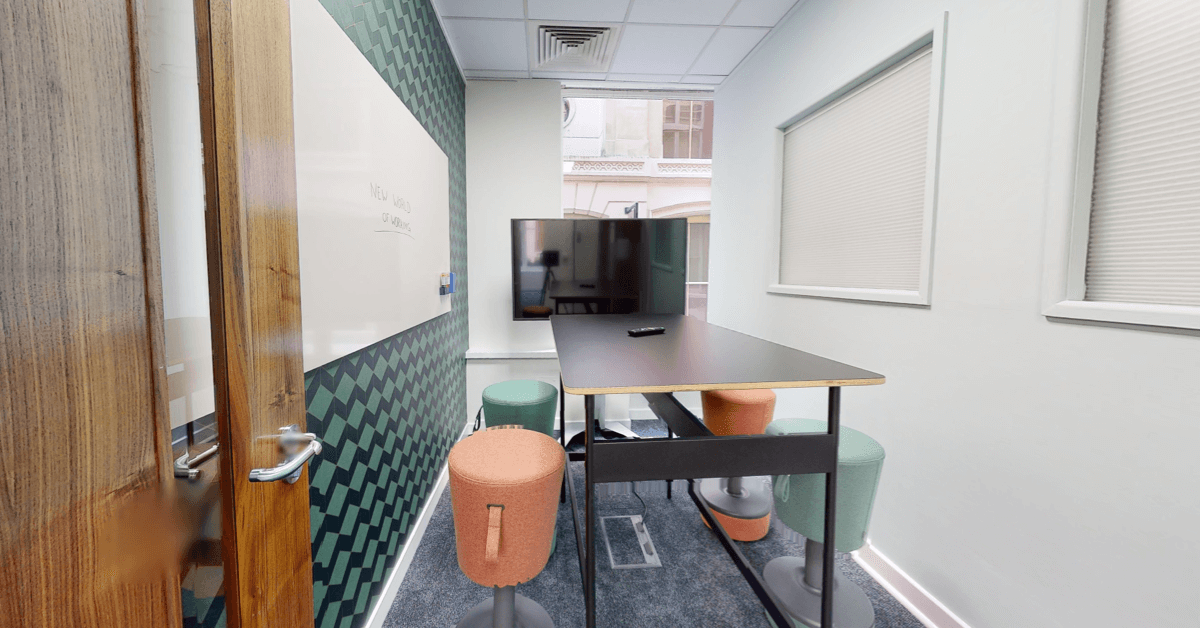 The workspace requirements
For the Drooms team there were clear requirements for their redesign:
+ Create a branded office space, to achieve consistency with their other European offices in Munich, Paris, Amsterdam, Vienna, Madrid and Milan.
+ A wider variety of workspaces to inspire creativity and drive efficiency, by giving their team options for working individually and as a group in formal and casual spaces, both within the office and liaising with the wider company on video calls, whilst not disturbing other team members.
+ Reflect their status as a technology company by utilizing technology to enhance the working environment.
 The LentaSpace office space design solution
LentaSpace are pretty much unique in the flexible workspace sector in that they own their buildings.  This means that when a client wants to make changes to their office, or needs something different than a building currently offers, we can usually make those changes; whether its adding a kitchen area, a meeting room or a simple branding exercise.
The LentaSpace in-house property team provide office redesign, project management and delivery services and liaise with clients to ensure that they are happy at every stage of a project, providing budget breakdowns, floor plans and delivery schedules.

The final solution
By giving the property team a clear brief and working with them Drooms now have a workspace which is tailored exactly to their needs:
+ Twenty workstations across two offices, including standing desks and a call pod provide individual working options.
+ A meeting booth provides a private space for small meetings.
+ A breakout space with a cosy couch offers an alternative casual meeting or relaxing space for breaks.
+ Acoustic design enables both the meeting booth and call pod to be completely sound proofed and the space is wireless throughout. A digital whiteboard has also been installed in the meeting room for use during brainstorming sessions.
+ The space has strong brand feel throughout with brand-matched paint colours and branded wall panels to create a sense of fun.
All this was delivered in just six weeks, during which the team were relocated to another office within Token House, to minimise disruption.
The Outcome
So, how do the Drooms team feel about their new office?
"After settling into our new office we wanted to take the opportunity to reach out and thank you for the outstanding collaboration – together we made a dream reality.  It is incredible what can be achieved in a short time if teams work together, and this project was a great example."
To discuss your teams' needs for a bespoke office, please contact our Sales team on 0207 953 8080 or email sales@lentaspace.co.uk .