"Great service from an experienced team lured us back to the office"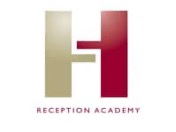 Martin Hartman runs The Reception Academy, a training company, who specialise in training reception staff for hotels and the corporate and medical sectors. Students are educated in both people and software skills necessary to do the job and the company has a training suite at Coppergate House.
"This our 11th year at Coppergate and Katie and Bobbie-Jo, who lead the building management team, have been here all of that time." Martin's business partner used to work in property, so she knew exactly what she wanted when searching for an office, "Being in the hospitality training business we can spot great service, and it was immediately apparent that Katie was fantastic; the way she dealt with us, the options for space that she suggested.  It felt very different from everywhere else that we looked at because the team all come across as so genuine."
Location is key for the business as their students travel from all over the country, "For us the location is absolutely fantastic, being so close to Liverpool Street is perfect as it's such a big travel hub, for trains, tube, buses and coaches."
The pandemic was tough for the business though, "Sadly, we had to leave our office during lockdown as our business declined. The team tried so hard to find an option that would work for us though, they never stopped giving us alternatives because they just wanted to help. They even offered to store our equipment so that we wouldn't have to dispose of it.  When business bounced back, I did look around at other offerings, but the people were so different from what we're used to. The Lenta team aren't revenue driven, they are focussed on establishing long-term working relationships with their clients. When we returned, we weren't able to enter a fixed contract, but they just worked with us collaboratively to come up with a solution and they really thought about what we needed."
Training hospitality staff every day, Martin knows how tough it is to deliver consistently good service, "We work with hospitality businesses and staff turnover is high.  But not here, it's clearly a happy team. Katie and Bobbie set a high bar for everyone, they will always approach me as I come in and always smile. Even the security guy, Jonah, is always pleasant and helpful, every single day. It's absolutely consistent, which I find so impressive."
Spitalfields also really suits the company, "When we have clients visiting, we always take them out to the market.  It's really unique, there are places that you won't find anywhere else and the buildings have real character.  Our students love the funky, cool feel and are always impressed when they arrive. It certainly adds to our business."
LentaSpace Coppergate House is on Whites Row, opposite Spitalfields Market. It comprises fully serviced private offices, with meeting rooms and breakout spaces on every floor, plus a gym, Peloton studio, showers and bike storage.
If you would like to speak to our team about arranging a tour, call us on 0207 953 8888, or complete the online form here.