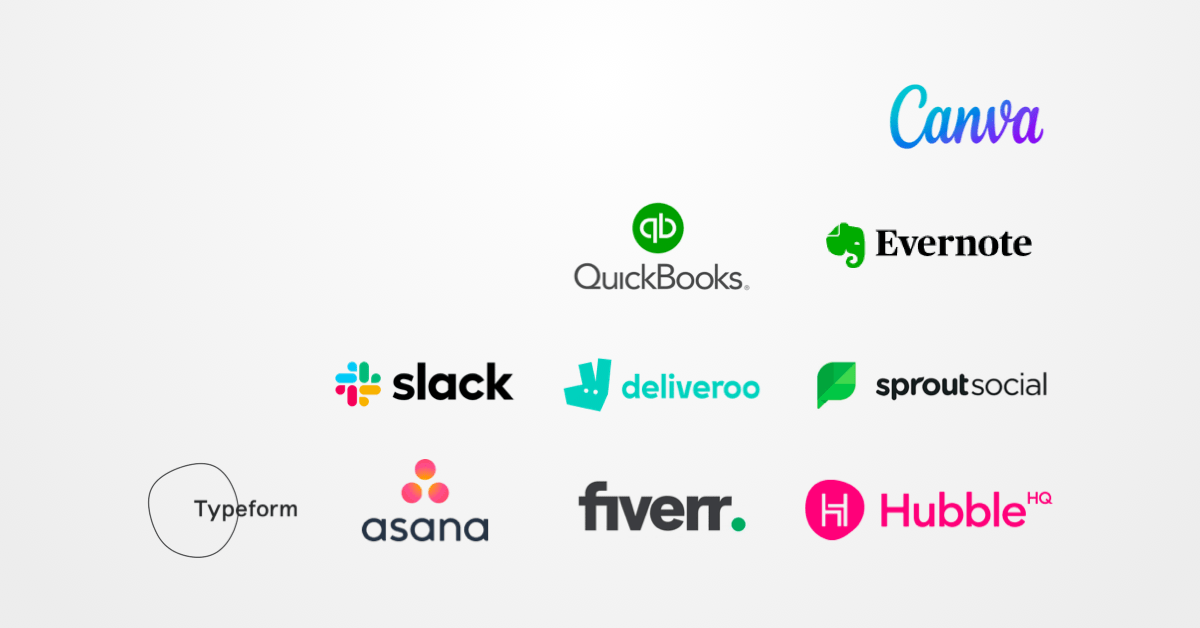 Efficiently run projects, a happy workforce and great customer communications. How do you achieve all these things? The answer these days is often found in a simple app. So, we have explored what's out there to bring you the top ten workplace apps to make sure that you're not missing out on the most innovative ways to manage your business.
Not the only project management tool on the market, but even the free version is beautifully laid out, instinctive to set up and great for cross-team working.  Connected to your email, it will send messages when your team have completed a task, helping you feel in control.
When you ask your team how you can improve ways of working, better communications is always on the list. Slack is the perfect solution, allowing always-on, casual comms to one or many and – in these times of flexible and hybrid working – you can always see who's available.
The tough part of running a small business is keeping on top of the admin. Keeping your books up to date if you don't have accountancy skills inhouse often falls to the business owner.  Quickbooks is designed to provide online support with invoicing, payroll, tax and VAT with simple to use software and expert support when you need it.
Finding freelancers to fill in those resource gaps in your team has never been easier, with apps like Fiverr, where you just type in what you need and then sit back to wait for the bids for your work from professionals. It's budget-friendly and can help solve a crisis in minutes.
Everyone wants to be better organised, so an app that keeps your notes, task list and calendar all in one place must be worth looking at. Evernote is good for those running a busy schedule and multiple projects.
Gain instant insight into your customer base by creating professional standard online surveys easily and for free! Paid versions offer more sophisticated question types, results analysis  and presentation formats too.
A post pandemic phenomenon, Hubble is a hot desk booking and billing mechanism, allowing your team to choose how they work, get out of the working from home habit into a professional space closer to home than your head office, but key to improving productivity.
Clearly social media platforms are a great way for companies to promote their brands digitally but social media management apps, like Sprout, allow you to manage your company's social media platforms all in one place: scheduling in advance, making posting more time efficient and offering great combined analytics.
Creating digital content without the need for a graphic designer will save time and money every day and ensure that all your communications look more professional.  As with most apps, practice makes perfect, but it really is simple to use, and you can design everything from an Instagram post to a board presentation.
The last one is not strictly a workplace app, but the secret to a happy team is a regular team lunch and if you are trying to get your team back to the office this is the easiest way to get exactly what everyone wants, delivered to the door!
If taking a new central London office could improve your team's effectiveness, talk to the LentaSpace sales team on 020 953 8080, or complete the contact form here . With fifteen buildings across the capital, we are bound to have something to suit you, with competitive pricing and flexible terms.