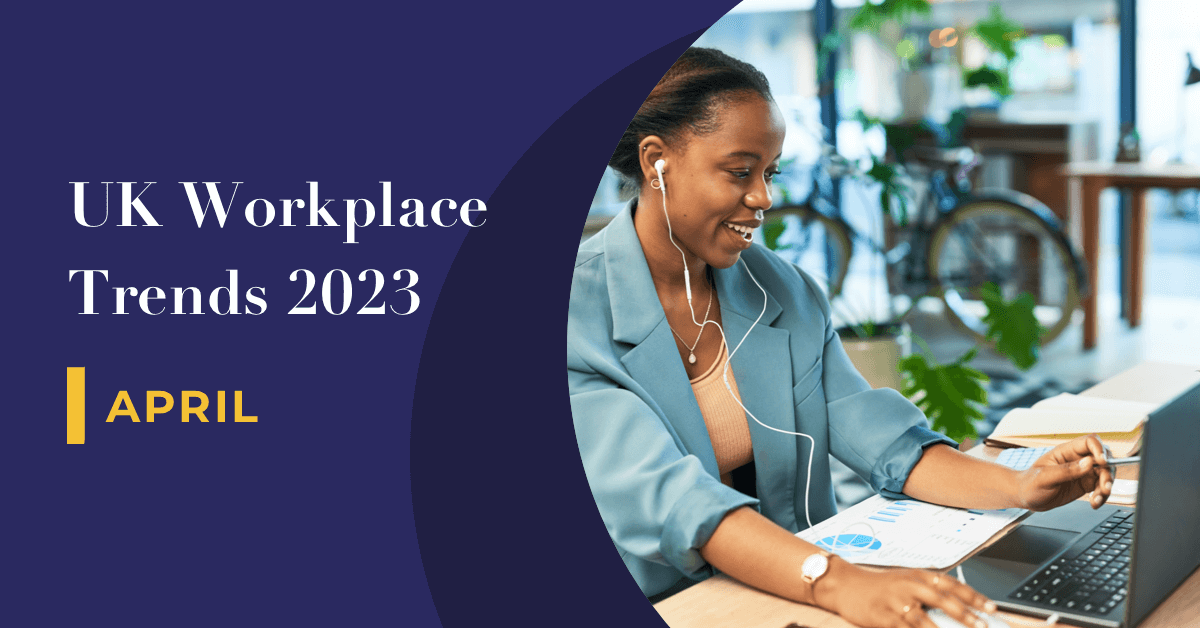 UK Workplace Trends 2023: April
---
Welcome to our monthly round up of UK workplace trends, where we pick out the key workplace trends which are affecting the UK workplace and find out a bit more about the stories behind the headlines.
Hybrid workers concerns about energy efficiency in the workplace
55% of UK hybrid workers are concerned about the energy efficiency of their workplace, according to recent research published by Infogrid.  Whilst they are also concerned about the cost of home working, with increasing fuel costs, they are now increasingly questioning employers' approach to sustainability, driven by lower levels of office occupancy.
Read the article here.
How healthy is your building?
Work Design Magazine shared an interesting article this month which explored how designers can better implement the WELL building standard into their work, which works on the concept that the built environment should support health and wellbeing.  The standard measures human impact of a building and encourages improvement across 10 core areas: including air, water, nourishment, light, movement, thermal comfort, sound, materials, mind, community and innovation.
Read the article here.
Unleashing the power of employee resource groups
Employee resource groups (ergs) are voluntary, employee-led groups, which bring together common interest groups such as those from ethnic minorities, creating a more inclusive working environment which in turn makes them feel supported and more engaged. This article from Allwork.space argues that for these groups to be successful, they need clear goals and measures. With clear frameworks they can become an effective agent for change.
Read the article here.
Workers return to the office to improve productivity
The return to the office continues to be a key theme in workplace articles as shown in this article from BENews which shares results from this year's Gensler workplace survey of 2,000 office workers. 45% of respondents said that they were returning to the office to sit with their teams and focus on work. The trend was further underlined by the 62% who said that they would like to work in the office four or five days per week.
Read the article here.
UK workplace trends summary
So, in summary this month, the key topics remain the return to the office, sustainability and workplace wellbeing.
If you are looking for a new London office for your team in 2023, LentaSpace have 14 flexible workspace locations across London, offering a variety of office sizes from 1 to 60 on flexible terms, meeting rooms and virtual office services.  Contact our team on 0207 953 8080 or complete the contact form here to find out more.