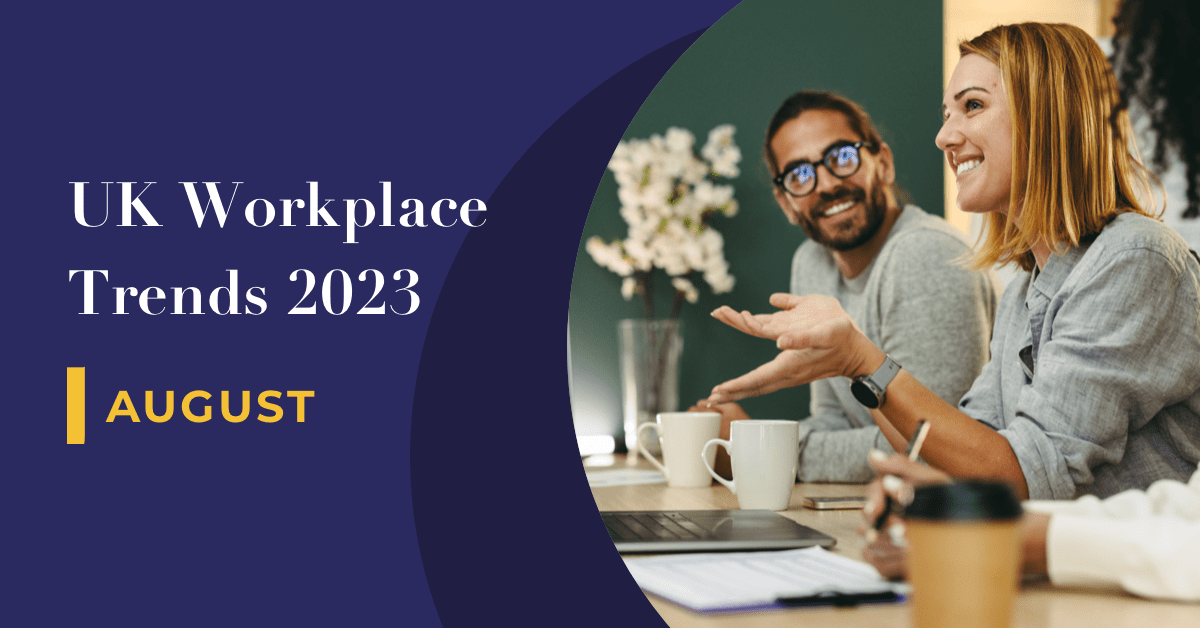 UK Workplace Trends 2023: August
---
Welcome to our monthly round up of UK workplace trends, where we pick out the key workplace trends which are currently affecting the world of work and office space and find out a bit more about the stories behind the headlines.
Homeworking with a buddy is on the rise
One of the key downsides of working from home is spending so much time alone, with that lack of community having a negative effect on mental wellness, motivation, effectiveness and team cohesion.  However, this article from the BBC Worklife section cites coworking from home as an emerging, though niche, option in the US, as work styles continue to diverge. It does of course create its own challenges – technology and finding others with whom it logistically works to share your home with. So, it's unlikely to slow down the growth of workers choosing professional coworking spaces, predicted to have risen 158% in the 5 years to 2024.
Read the full article here.
Over-communication affects productivity levels
How many communications channels do you use at work? Email, slack, WhatsApp, Teams meetings, LinkedIn dms? More than half a dozen is likely.  The amount of time and variety of messaging tools we use is now taking up around 57% of the working day, according to Microsoft, as reported in a recent Allwork.space article. Is this trend set to increase and how can we prevent it hindering us getting our jobs done?
Read the full article here.
How AI is affecting the workplace
A lot is being written about AI, but how is it affecting the average worker? AI depends on data sets to create algorithms and workplace technology is already creating these data sets e.g. how many hours we're online, or how many emails we send each day. This "big data" can be used to track activity, set goals and predict capabilities, trends etc.  This is just the tip of the iceberg – this in-depth article from BBV Openmind explains why AI is so powerful for human capital management and how it will affect how we're all recruited, managed and even rewarded in the future.
Read the full article here.
Why use coworking space?
This article from flexible workspace sector association FlexSA explains the benefits for companies and individuals for choosing to work in coworking spaces and the different types of workspace available in the UK. FlexSA also hosts a directory of its members workspaces across the country, searchable by size and location, making it simple to find your next office space.
Read the full article here.
UK workplace trends summary
So, in summary this month, the key topics in the world of work are around the further diversification of work styles and locations, how AI will increasingly affect us as workers and how too much communication can be detrimental to our productivity levels.
If you are looking for a new London office for your team in 2023, LentaSpace have 14 flexible workspace locations across London, offering a variety of office sizes from 1 to 60 on flexible terms, meeting rooms and virtual office services.  Contact our team on 0207 953 8080 or complete the contact form to find out more.