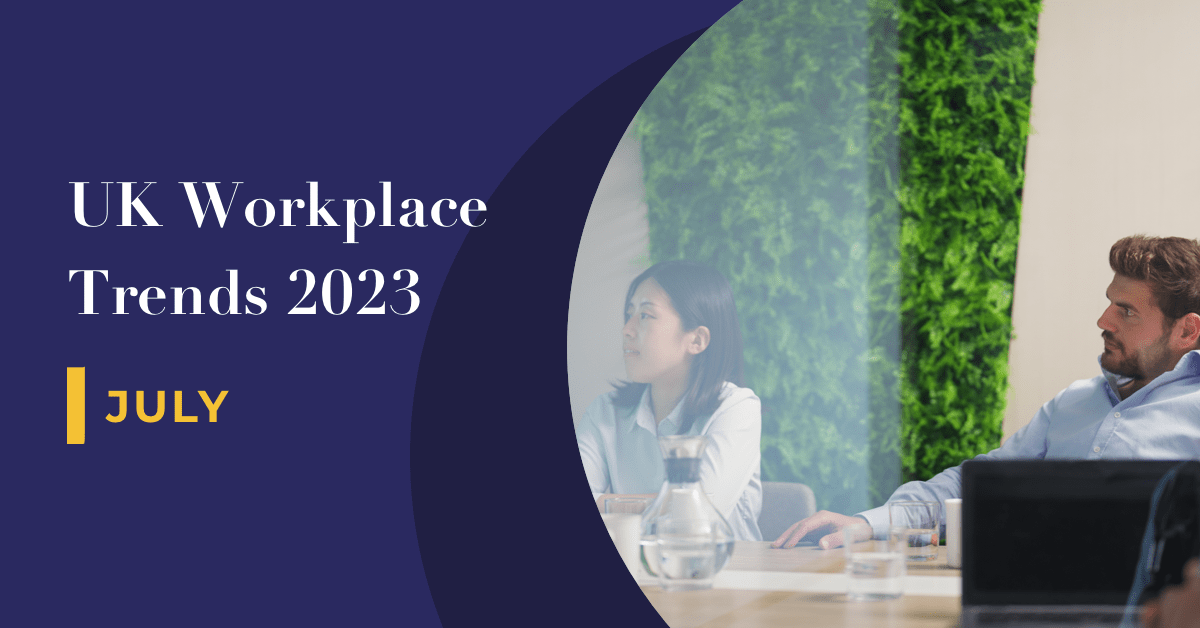 UK Workplace Trends 2023: July
---
Welcome to our monthly round up of UK workplace trends, where we pick out the key workplace trends which are currently affecting the world of work and office space and find out a bit more about the stories behind the headlines.
Landlords focus on delivering ESG measures
A new piece of research commissioned by Infinitspace and The Instant Group shows that landlords approach to taking action on ESG has taken a step forward, with 31% having already implemented waste management programmes.  BENews report that over 55% of landlords have been incentivised by rising utility costs to take action and over 90% of landlords intend to adopt improved sustainability measures for their portfolios.
Read the full article here.
The trend for office downsizing continues in London
Legal giant Clifford Chance have announced their intentions to reduce their London office space by half, at a recent Bisnow event, London's Evolving Office: Meeting The Demands Of Tenants.  Like HSBC, they have conducted a company-wide review of their future office needs and decided that downsizing is the way forward.  They also follow the market trend to take the "flight to quality", leasing more expensive Grade A space in the City.
Read the full article here.
Is the future of the office flexible?
Property Reporter recently interviewed Will Tattersall, Head of Sales at Canvas Offices, to get his take on the future of flexible workspace.  He believes that the flexible workspace model appeals to both growing businesses and more established companies looking to downsize space due to hybrid working. Often offering better amenities and service than leased space, employers trying to break the WFH model are also finding it attractive.
Read the full article here.
The rise of the super commuter
US website Worklife, who specialise in all things business and employment, have recently reported on the increase in super commuting.  Driven by the mandates to return to the office, some employees who have moved during the pandemic era, are now having to endure long journeys to work as part of the move to hybrid working.  Some Gen Z and Millenial super commuters have even started to chronicle their journeys on TikTok, lengthened by moving back to live with their parents or by deciding not to move to take a new job.
Read the full article here.
UK workplace trends summary
So, in summary this month, the key topics in the world of work are around landlords finally starting to take ESG seriously, larger corporates downsizing offices, the growth of flexible workspace and the emergence of the super commute.
If you are looking for a new London office for your team in 2023, LentaSpace have 14 flexible workspace locations across London, offering a variety of office sizes from 1 to 60 on flexible terms, meeting rooms and virtual office services.  Contact our team on 0207 953 8080 or complete the contact form here to find out more.