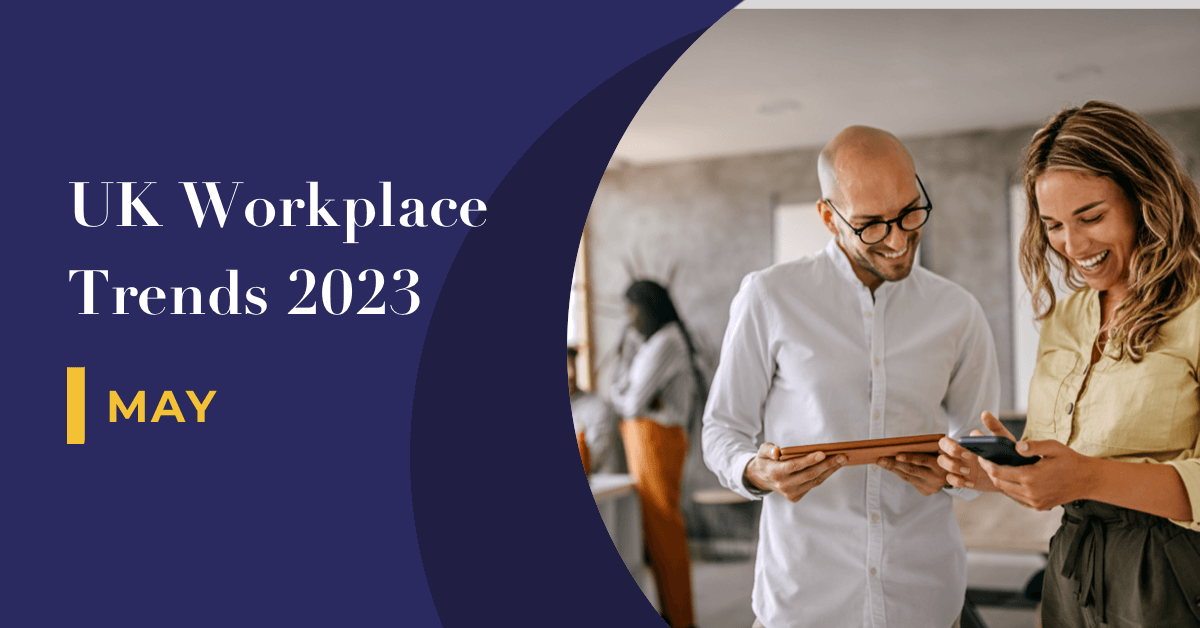 UK Workplace Trends 2023: June
---
Welcome to our monthly round up of UK workplace trends, where we pick out the key workplace trends which are currently affecting the world of work and office space and find out a bit more about the stories behind the headlines.
Companies choose coworking spaces for collaboration
An recent article on BPP Media  shared an article based on research recently commissioned by Flexspace operator Desklodge looking at why companies are choosing to move into shared workspace. Findings included that business leaders (37%) have stated that an office space which offers collaboration opportunities is proving vital to company culture due to hybrid working models and a dispersed workforce now the norm for many.
Read the article here.
Starting the week in the office pays off
Whilst Tuesday, Wednesdays and Thursdays have become the more popular days to work in the office this article in The Wall Street Journal reports on the fight by some US companies to encourage their team to start the week off physically in the office. Employers believe that it gives people the opportunity to set their intentions for the week ahead.
Read the article here.
15-20% decrease in UK office space predicted
Despite the increase in office attendance in the past 12 months found in the recent research conducted by Lambert Smith Hampton, reported by BENews, a fall in overall demand is expected. Whilst 47% of companies employing fewer than 50 people reported that their team were now back in the office 4 days per week, 35% of survey respondents had already relocated office and a further 20% were considering doing so.  Those companies moving were looking for smaller but higher quality space.
Read the full article here.
Climate action is needed to recruit Gen Z
A recent survey completed by Deloitte found that 90% of Gen Z's are actively striving to reduce their carbon footprint, as reported by Allwork.Life, which also shares stats from other recent reports on the same issue.  This belief is extending to who they choose to work for and putting pressure on their employers to make greater efforts to meet net zero goals. The most fervent are even leading the trend toward "Climate quitting", changing jobs to work for more environmentally focussed employers.
Read the article here.
UK workplace trends summary
So, in summary this month, the key topics in the world of work are around employers seeking higher quality workspace, encouraging their teams into the office to work collaboratively and becoming more mindful of environmental goals to attract and retain the younger workforce.
If you are looking for a new London office for your team in 2023, LentaSpace have 14 flexible workspace locations across London, offering a variety of office sizes from 1 to 60 on flexible terms, meeting rooms and virtual office services.  Contact our team on 0207 953 8080 or complete the contact form here to find out more.