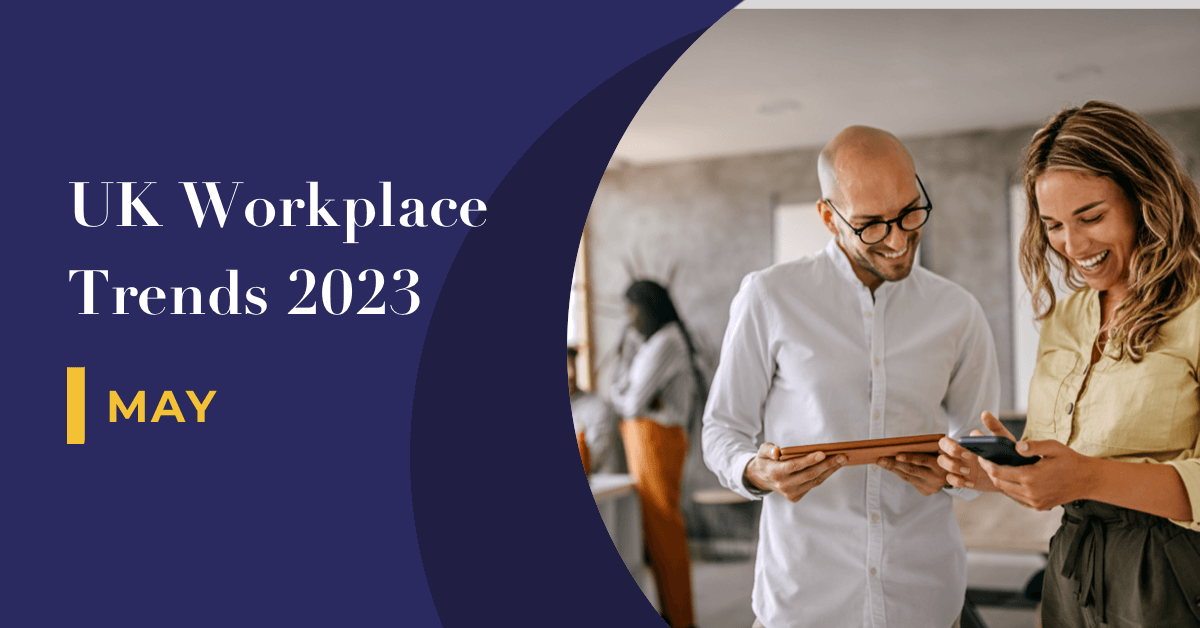 UK Workplace Trends 2023: May
---
Welcome to our monthly round up of UK workplace trends, where we pick out the key workplace trends which are affecting the UK workplace and find out a bit more about the stories behind the headlines.
How coworking supports the growth of local economies
At this month's Flexible Workspace Association Conference, in London, a panel of experts discussed how coworking spaces can positively effect their local economies, from both within their space and in their surroundings.  Coworking spaces are home to many small local businesses (and employers), providing affordable space and support; they offer event spaces for local interest groups and they drive footfall into the high street by encouraging home workers into their space.
Read the article here.
Relatable organisations bring joy and create a brighter future
If your company is struggling with retention, the latest report Global Talent Trends Report from  Mercer is worth a read.  Based on the findings of 11,000 surveys from HR specialists, executives and employees, the report shows that companies need to be relatable to attract and retain people.  Relatable organizations have five things in common: They are constantly resetting for relevance, figuring out new ways to work in partnership, delivering on total well-being outcomes, building for employability, and harnessing collective energy to drive transformative change.
Download the report here.
Employees top 3 priorities in 2023?
The latest LinkedIn Business report of Global Talent Trends offers many interesting stats about employee mobility but the point that stood out for us was the feedback on what employees value most in terms of their employer and job role. They are: 1. Compensation (pay and benefits), 2. Work-life balance (organisational support to balance work and personal life) and 3.Flexibility (where and how you work).
Read the full report here.
Outsourcing the office is the way forward
Organisations should rethink the need for and purpose of the office, writes Elliott Sparsis, Head of Corporate Development & Real Estate at space provider Convene, in BENews. By considering that collaborative work now dominates as the key reason to travel to the office, organisations can create an office strategy that better suits how their team use their workspace.  They can then in turn outsource those needs to space providers to create a best fit.
Read the article here.
UK workplace trends summary
So, in summary this month, the key topics in the world of work are the effects of workspace on surrounding economies, how organisations must develop to attract and retain people and how outsourcing  could be the answer to the ever changing office needs.
If you are looking for a new London office for your team in 2023, LentaSpace have 14 flexible workspace locations across London, offering a variety of office sizes from 1 to 60 on flexible terms, meeting rooms and virtual office services.  Contact our team on 0207 953 8080 or complete the contact form here to find out more.