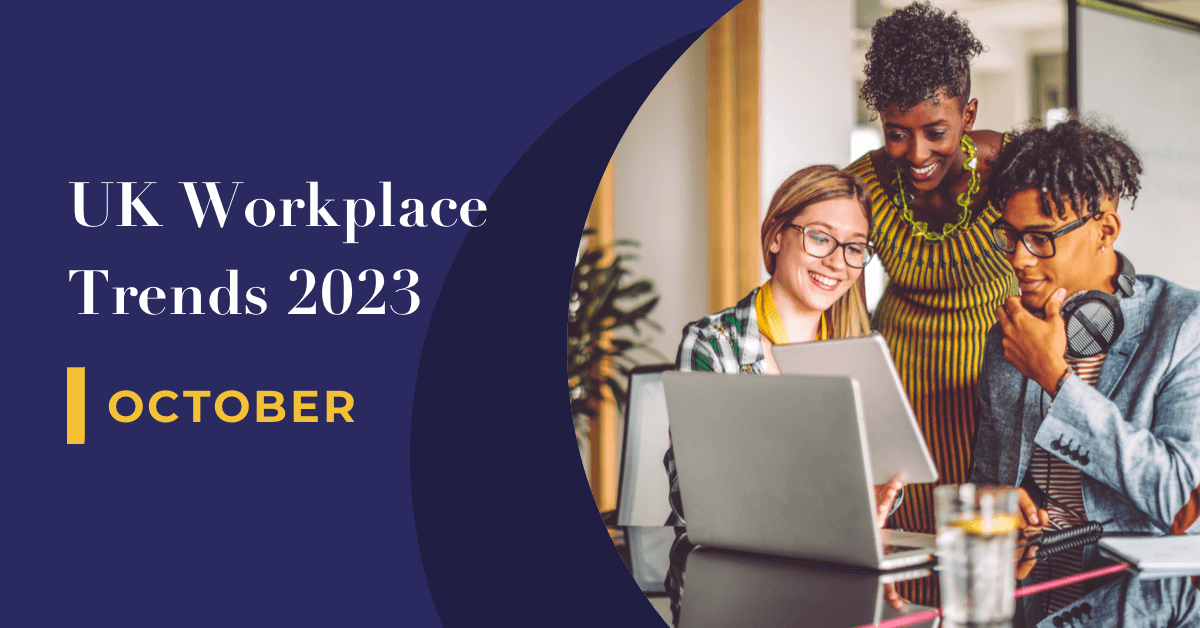 UK Workplace Trends 2023: October
---
Welcome to our monthly round up of UK workplace trends, where we pick out the developments which are currently affecting the world of work and office space and find out a bit more about the stories behind the headlines.
Are your team secretly using AI in the workplace?
AI is something that most companies are still trying to work out how to both utilise and protect themselves from.  Chat GPT, launched last year, is one of the first instances that has created a level of controversy in the workplace, leading some companies to ban its use, fearing data leaks if employees input sensitive information to the Open AI tool.  This recent article on BBC Worklife reports that some employees are now using it behind their employers back, as its saves them time when researching new topics, or writing everything from blogs to presentations.
Read the full article here.
The benefits of activity-based working
Sedentary working has long been cited as unhealthy; sitting at a desk for long hours every day is not good for our backs, waistlines or heart health. Activity-based working is a concept which has been around a while, but this recent article in Allwork shares how it's a growing trend as worker wellness becomes more of a focus for employers. Activity-based offices don't have fixed desks and offer a variety of working environments which enable movement, such as hot desking, breakout spaces, cafes and outdoor space.
Read the full article here.
How to create a workplace worthy of the commute
Workers still need enticing into the office. Even when you get to see your colleagues face to face, the old rows of desks, white walls and slightly grubby tea rooms are no longer enough to lure us in.  So, this article from Work Design Magazine gives some great advice on upping the draw of your office space.  Suggestions include local community involvement, varied workspace design that allows employees to choose how they work and amenities that offer work-life balance.
Read the full article here.
The hybrid working tide has turned
A survey of 15,000 UK professionals taken by recruitment firm Hays over the later summer period, found that the number of office based workers had once more over taken hybrid workers, having risen from 36% to 43% since 2022. The results, reported in this BE News article, also show that fully remote working has declined from 21% to 18% over the same time period.
Read the full article here.
UK workplace trends summary
As ever, a busy news month, with the focus on how and where we work still the key focus, but with AI likely to be a continuing topic of conversation.
If you are looking for a new London office for your team in 2023, LentaSpace have 14 flexible workspace locations across London, offering a variety of office sizes from 1 to 60 on flexible terms, meeting rooms and virtual office services. Contact our team on 0207 953 8080 or complete the contact form to find out more.