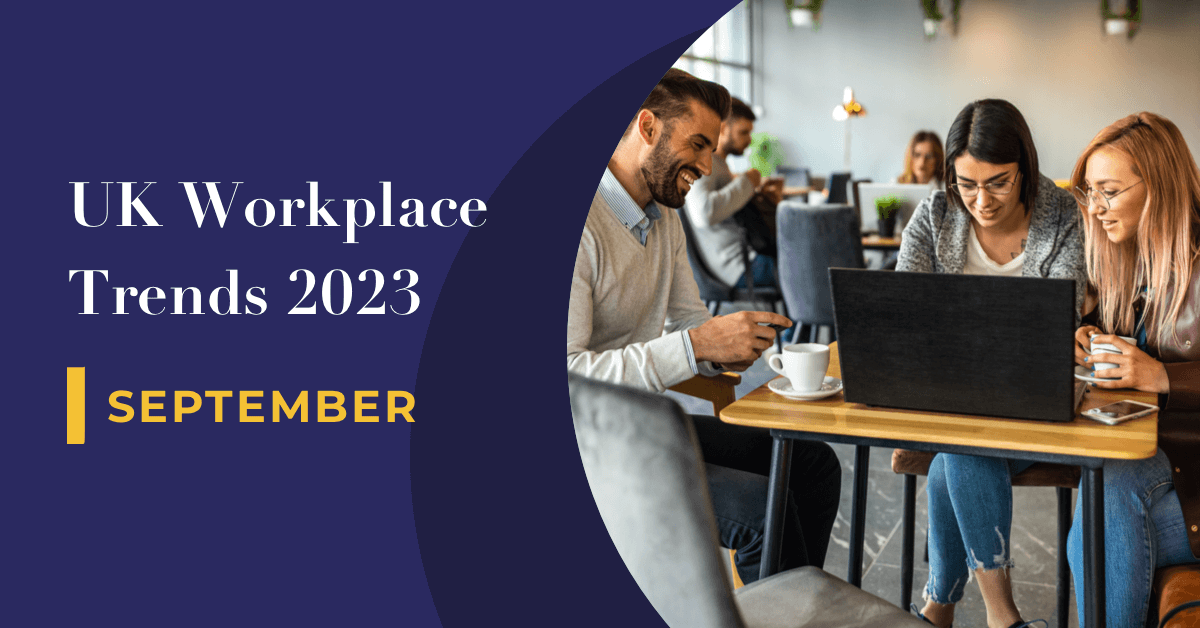 UK Workplace Trends 2023: September
---
Welcome to our monthly round up of UK workplace trends, where we pick out the developments which are currently affecting the world of work and office space and find out a bit more about the stories behind the headlines.
Presenteeism is the new employee performance metric
Many companies have been using the carrot to entice workers back to the office on a regular basis (better fit-outs, community activity and free food); now it seems they are using the stick.  This recent article in BBC Worklife reports on the increase of measuring office attendance, through methods such as the building entry swipe systems, and the inclusion of these stats in performance reviews.
Read the full article here.
Coworking cafes are the new coworking
In the ever developing world of workplace styles there is now a new category sitting between a coworking space membership and hunkering down in a coffee shop, balancing your laptop on your knee – the coworking café. Great WiFi and an upgrade in peace and comfort justify paying for your spot according to this article in Allwork.space. Freelancers and small business owners are the target market and they are popping up in cities every day.
Read the full article here.
Office lease market slows but quality is still winning
2022 saw a steep increase across the South-East region (outside London) office space lease market, post pandemic, as office attendance increased. This has slowed somewhat in 2023, according to this article from property communications consultant Flash Bulb, but there is growth for suppliers who can offer clients high quality fit-out and clear ESG policies.
Read the full article here.
Welcome to the Gen-Z workspace
Tech-enabled and collaborative are the buzz words for workspace that will attract Gen Z, announces this recent article for Work Design Magazine.  Get underneath that headline and there are some interesting learnings for office design. Many Gen Zs entered the workplace during the pandemic and did not set foot in an office for a year or more.  That made them risk averse and they adopted a digital-first approach. This well researched piece examines what the new generation expect and need for a workspace.
Read the full article here.
UK workplace trends summary
As ever, a busy news month, with the pandemic hangover continuing to affect workstyles and employee needs; but also moving beyond that the workplace is starting to look forward, continuing to develop new workplace options and consider the needs of the next generation.
If you are looking for a new London office for your team in 2023, LentaSpace have 14 flexible workspace locations across London, offering a variety of office sizes from 1 to 60 on flexible terms, meeting rooms and virtual office services.  Contact our team on 0207 953 8080 or complete the contact form  to find out more.