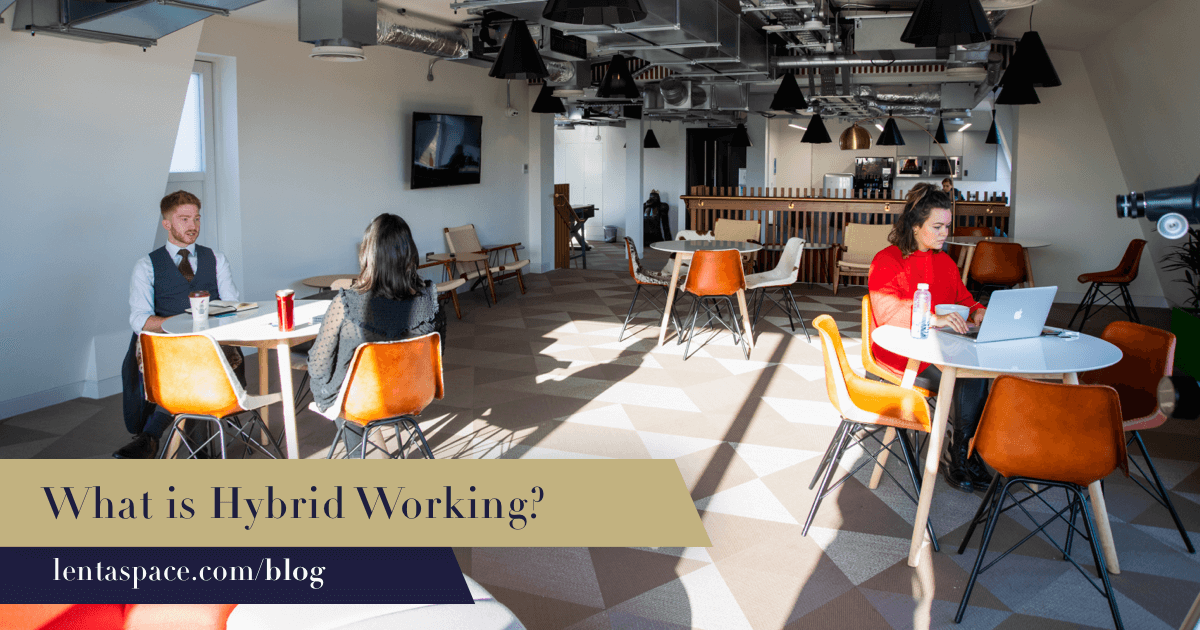 Hybrid working seems to be the buzz phrase of the post pandemic working world as we try to find our new normal, but what is hybrid working? Is it the right solution for your team and how do you go about making it happen?
Hybrid working explained
Hybrid working isn't just a post pandemic phenomenon, it's been around for many years. It simply means to balance working hours between different locations, in a way that suits you and your company.  These might include working from home, in a location close to home, like a coworking space or internet café, and some time in a central company office.
The idea is that each space provides a different working environment to meet specific needs – quiet time for planning, meeting colleagues for team building, holding more formal check in meetings with the team, seeing clients and networking.
Hybrid working benefits
The Hybrid working style has many benefits:
After the pandemic it allows individuals to find a working pattern which feels safe for them, especially important for those of vulnerable health.
Offering employees a flexible choice of working location can often make for a happier team, as they feel that they have a better work-life balance.
By enabling your team to choose between working locations for different work tasks, they should be more productive.
The costs of hybrid working
Working across more than one location certainly complicates the cost of providing workspace. Many companies have made savings over the past year, giving up leases on unused offices but have invested in equipment to support home working. This together with a smaller central office might enable continued savings. If team members need to work outside of their home for some sanity, allowances could be set to cover coworking or business lounge day rates.
How to make hybrid working work for your team
It's likely that your team have largely been home working over the past year and now feel a level of independence over where they work that they didn't have before. So, consultation is the best approach. Agreeing set days for face-to-face team meetings in a central location is a good first step. Those without adequate workspace at home might also prefer a more permanent workspace desk, so try to create a flexible approach.
Office solutions for hybrid working
Many smaller companies don't have expert advice inhouse on office space, so it usually falls to an office manager or a specific Director to manage the office space solutions. This can be quite stressful, but there are plenty of sources of information. The Flexible Workspace Association provide a nationwide list of flexible workspaces with varied offerings to suit all sizes of companies.
At LentaSpace we have put together a couple of offerings that might provide a first step away from working from home.
Our Private Office for a Day gives you just that, a COVID-safe office or meeting room, with WiFi, refreshments and lunch with our team on hand to help with anything you need, at any of our London offices. So, you can catch up with the team with the minimum of admin and commitment – occasionally, or on a regular basis, in a convenient central location.
We have also bundled Private Office For a Day with our Virtual Office services to create Home From Home. This allows your company to have a professional office address, mail forwarding and call answering services as well as a base to meet the team, or clients.
Get in touch
If you need  help figuring out your company's hybrid working next steps, give our friendly sales team a call on 0207 953 8080, or complete this contact form and we'll be delighted to advise you.